Resin Driveway Contractor Berkshire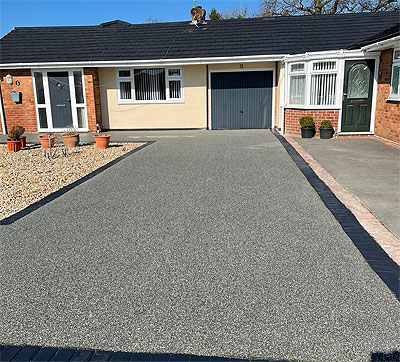 You have found the No #1 Resin Driveways contractor in and around Berkshire. Whether it's a basic overlay on an existing surface or a full site excavation, Resin Driveways Berkshire has the knowledge and skills to get the job done. As a resin driveway company in Berkshire, we complete all installation work ourselves, which means no subcontractors, and our resin surfaces are all laid to the resin manufacturer's specifications.

Our team of experienced installers takes pride in the application of our resin surfaces, ensuring that each surface is laid with precision and care, following the resin manufacturer's guidelines to the letter, and with no use of subcontractors, to guarantee the highest quality of workmanship to both commercial and residential customers.
Looking for quality Resin Driveways in Berkshire?
Resin surfaces for driveways are a relatively new form of driveway surface. It is increasingly becoming a popular investment within the domestic industry. The solution is very flexible, particularly in terms of colour, and can be laid on top of an existing surface, depending on the condition of the surface.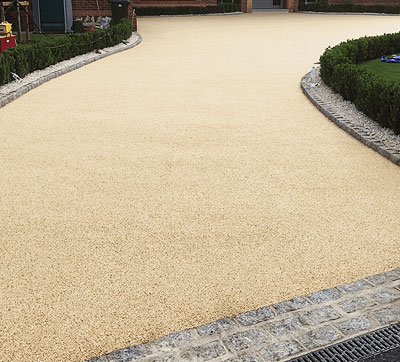 With our resin-bound system, we can transform your tired and damaged driveway and give your entire house a dramatic facelift. A resin-bound driveway from us, a trusted and established business, with many years of experience, will help your home to become king of the street.
Reasons to have a resin driveway:
Cost-Effective
Eco-Friendly
Flexible Surface
Range of Options
Fully Guaranteed
Low Maintainance
Instant Kerb Appeal
Fully Project Managed
Multiple Colour Choices
Puddle Free & Resistant
Ultimate Strength & Durability
Transform your home with a new resin driveway
Add some personality and value to the appearance of your home with a durable and attractive path, patio, driveway, or parking area. Our licensed resurfacing tea
The aggregates are mixed with a two-pack resin in a forced action mixer and then a trowel is applied to the prepared surface. All work is carried out with a minimum of fuss and disruption and all unused materials are left clean and tidy at the end of the job - call us today to arrange your free survey.
Customisable Resin Driveways

Highlight walkways include patterns, shapes and numbers, and contrasting borders to create beautiful and personalised decorative effects. Drain covers can be replaced with inset covers for an attractive and continuous finish.
Contact us today for an estimate or if you want to read any of our reviews or see any previous jobs we have undertaken for homeowners across Berkshire. As a driveway specialist, we pride ourselves on our attention to detail and use of the latest techniques, ensuring that all of our driveways are built to the highest standards and with the utmost care and precision.

This email address is being protected from spambots. You need JavaScript enabled to view it.